Well here is a small preview and teaser of the first batch that will be completed soon. The first batch is going to be stock removal method were it is ground from the steel instead of forged. I had to do this because they are tactical knives and forging thumb ramps and finger guards is pretty impractical.
First I ordered several steel plates from Aldo the New Jersey Steel Baron. The first step to making a quality knife is to start with quality raw material. Aldo has built himself a great reputation.
http://newjerseysteelbaron.com
I had them delivered to a local water jet cutting service here in Vegas. Saber water jet.
http://www.sabercutting.com
These guys did a good job. They had a sign their from another knifemaker who used to live here. Trident knives. They used to do water jetting for him.
I didn't have the proper computer skills or software to set up my blanks for them so I just brought them in a drawing of the knives I wanted done and they did the rest.
Here is one of the guys at Saber checking out the cut.
The water jet actually cutting the steel like butter.
fresh off the jet
The finished stack of blanks and the original drawing they all came from.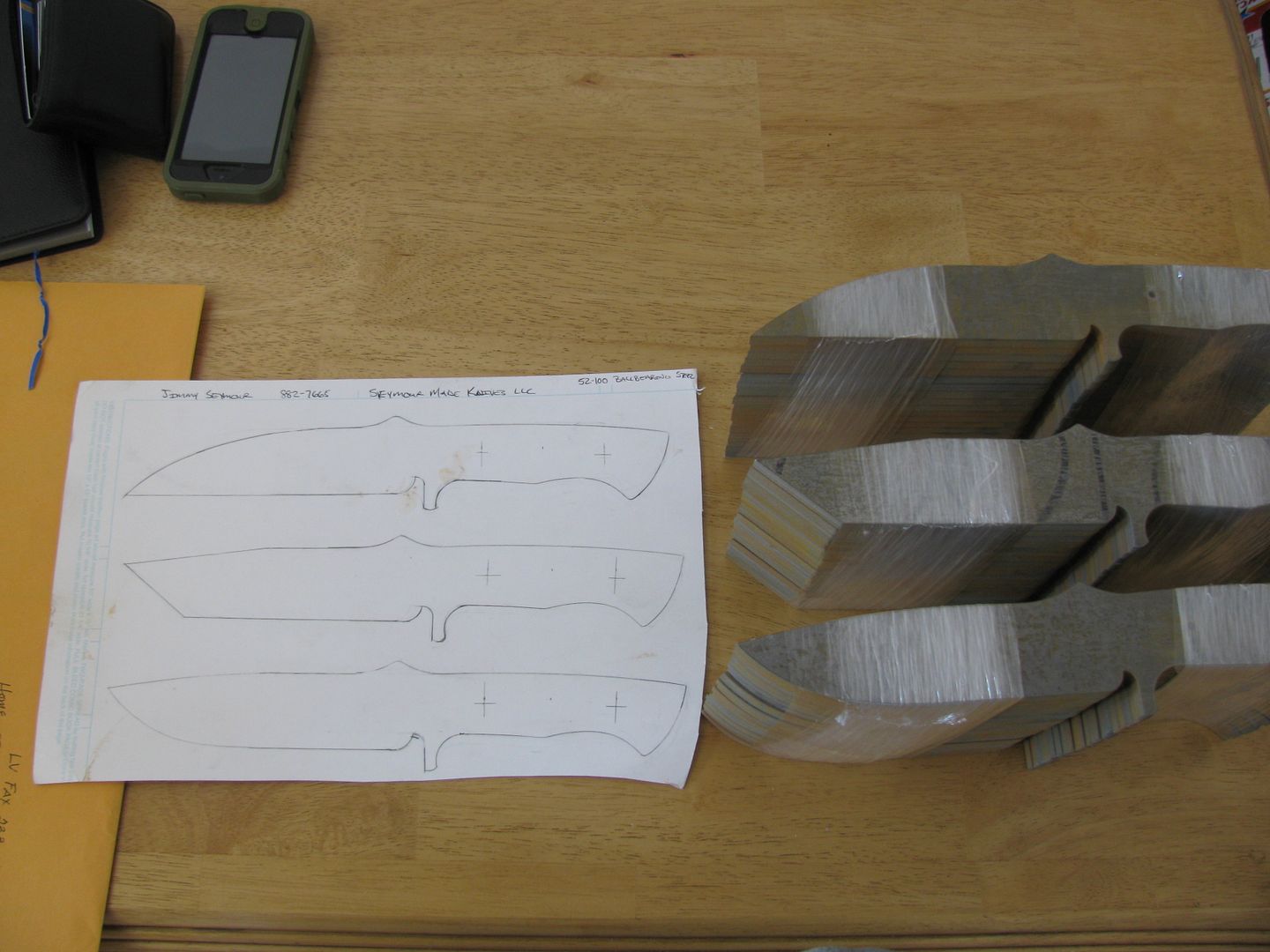 One of each style was completed before the burglary. With the finished knives the grinding jigs were stolen as well because they were still in an unpacked box of tools. I bet they had no clue what they were.
So the new ones will not have a thumb ramp because I can not grind them properly without the jigs.
Here is a modified version that I am making for some co-workers who donated their time, labor, and some materials to do the electrical work at my shop.
First the blank was modified so only those two would have one like this, and to keep the sheep from getting scared at work.
To set up the flat grind first I hollow grind the blade to set up the angles. Then I flat grind it.
I then grind the blade on a disc sander to get the flat really flat. Then I glue a piece of sandpaper to my granite surface plant and work the flat on it getting it even flatter and removing any deep scratches before I heat treat the blade.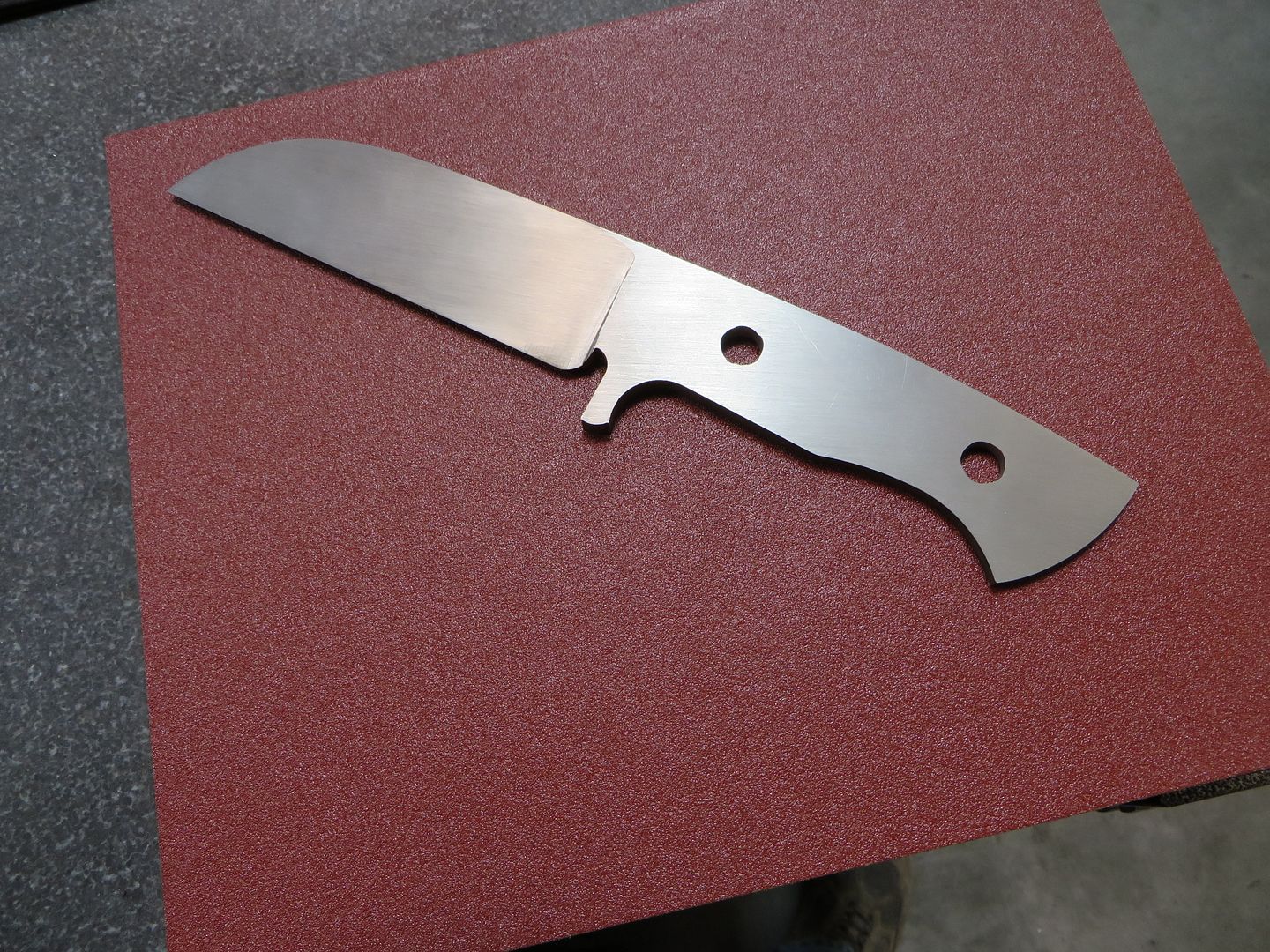 Tomorrow I should have about 20 more done in the original shape minus the thumb ramp and a few forged bowie knives.