Well as of Saturday I will be working in the shop full time again. I tried the part-time gig with someone else and we are parting ways as it was taking to much time away from my own shop for way to little compensation.
Next up is a set of kitchen knives. They are just prototypes and will be critiqued and redesigned several times, and by some of our own forum members on here who happen to be chef's. The pairing knife and utility knife handles look a little funky but feel great in the hand. It was actually redesigned from a utility knife that is sold at home depot. Feels really great in the hand.
Today I called saber cutting solutions off of russel road to check on the status of the next big batch and they let me know they would be completed by the hour. It took months to get this going as their was no sheet stock of O1 to be found. So after weeks and weeks of shaking down suppliers for O1 I gave up and went with 3/16 thick 52100. I didn't really plan on a big batch of this stuff yet as it is the premiere carbon steel. But it was cheaper than O1 and is performing better. So I will stick with it for now on.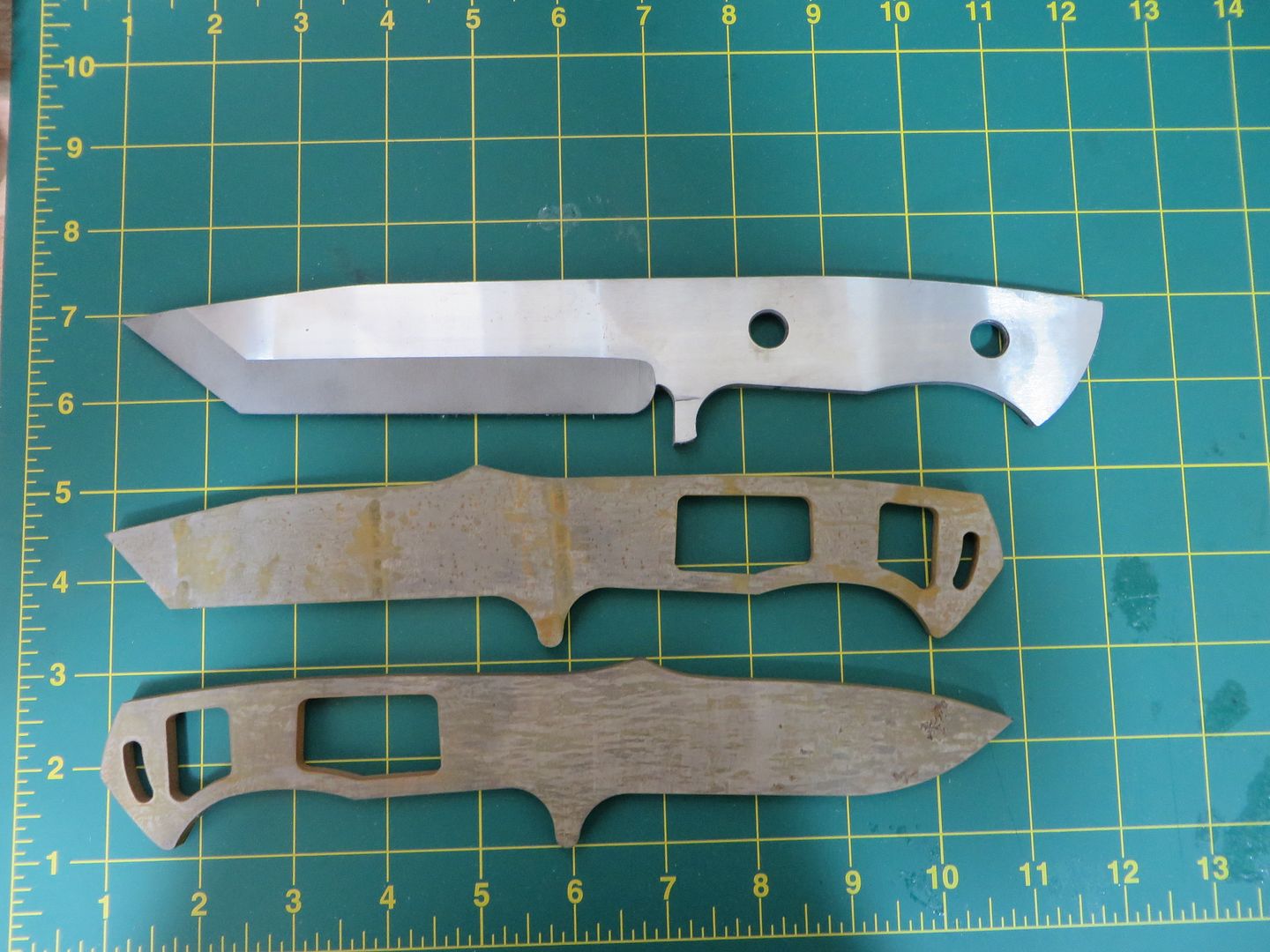 The thumb ramps can be easily ground off making a simple bushcraft knife. Two people have came into my shop while writing this and said they prefer the thumb ramp. So I will make one of each and invite any forum members over that want to come out and give me their opinion on which they like the most.
Before this batch get's started though I plan on finishing up forum members knives. Take care everyone.