So, I have a Standard Springfield M1A. I don't shoot it. I dont really enjoy it anymore, not to get into a debate, but I don't find the M14 pattern to be a "useful tool" in my collection. I used to enjoy it a lot, but, I don't really shoot it long range anymore. I would probably enjoy it alot more in a more handy size, and that would at least make it more useful in my eyes. A SOCOM 16 sized one would be pretty fantastic, but thats not really a conversion type deal.
Also, the gun was "mostly" a gift to me, so, love it or not, I am somewhat obligated to keep it around.
I'm considering doing a conversion to a Scout Squad. Has anybody done this? Did you have a local (regardless of where you lived at the time) smith do it? Did you send it out to a smith? Did you send it to Springfield?
Last I read, Springfield was actually pretty affordable (<$300) to have it converted.
Or, should I just try to TRADE for a shorter unit?
OR should I just get over the sentimental thing and sell it for something I'll actually use and enjoy a lot more?
Its just so friggin huge and heavy.....about 14lbs with the optics and a mag.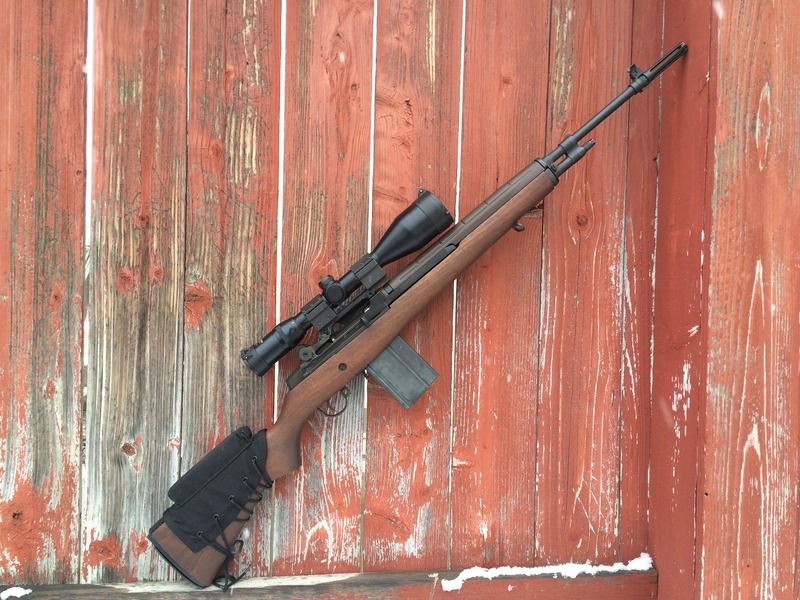 Last edited: