Tool is readily available, shop around, I've seen them for $20-$25, also easy to make if you have a buddy with a milling machine, or you can do it with a file and a piece of steel round bar stock.
Another way to do it is to find or buy a hollow ground drag link socket, that looks like a big flat blade screw driver bit with a 1/4", 38" or 1/2" square drive socket hole on the back side. Then just grind the drag link flat portion to the right width and thickness.
Looks like this: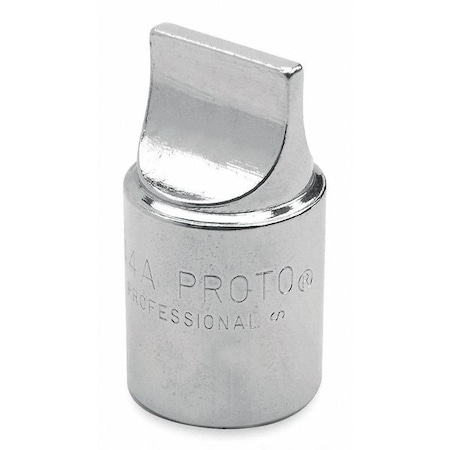 You can also just take a piece of flat steel bar stock (mild steel will do, from Home Depot) and grind or file the long edge to the correct thickness at one end of the flat stock, then use the length of the flat stock as the handle and turn the nut off.
If you were closer I'd tell ya to just stop by, take a couple of minutes to make you a wrench and take the nut off. It's easy enough to do both.